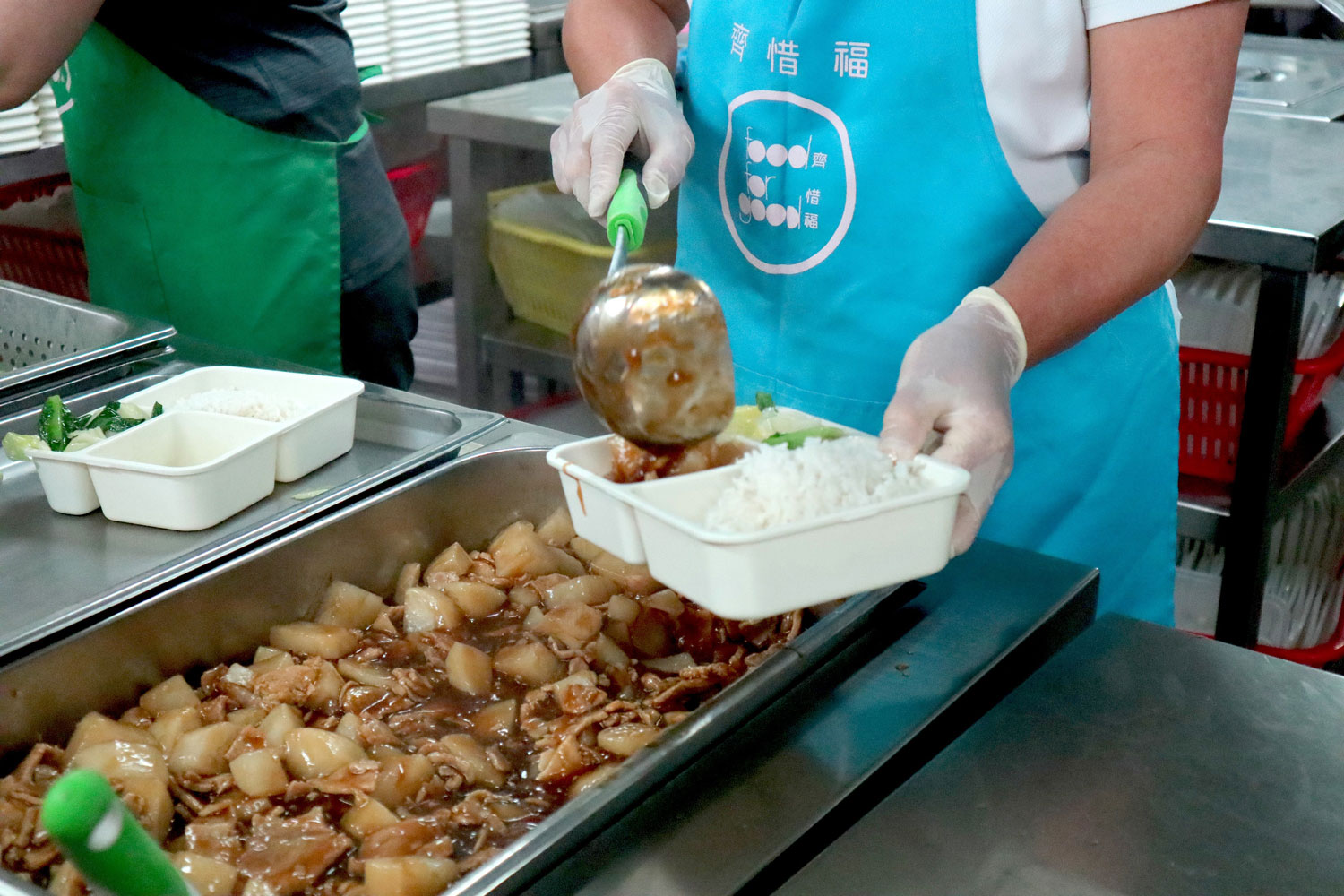 As the COVID-19 pandemic has brought unprecedented challenges to the Hong Kong community and led to growing unemployment and underemployment, with rising demand for food assistance. To support the local community, The Hong Kong Jockey Club Charities Trust approved a HK$240 million donation to launch the "Jockey Club Food Assistance Programme", in conjunction with six NGOs and a CSR partner, to provide transitional and timely relief for over 70,000 persons and families facing financial hardship through a variety of innovative initiatives.
The service offers free hot meals for individuals and families living in underprivileged environments, for up to a year, prepared by the Yau Tong Community Kitchen.
Apply now
How to apply
Call 53297450 / 52024270 / 63651399 (with mailbox), or

Go to the official website

Answer a few questions to see if you meet the eligibility criteria.
Eligibility criteria
Singles and families who are unemployed or severely underemployed during the COVID-19 pandemic in or after February 2020; and

Not currently receiving Comprehensive Social Security Assistance Scheme, government and other regular or consecutive food assistance services; and

The average monthly household income for the three months prior to submission of application falls at or below 55% of the median household income.

Table 1. Monthly income criteria

| Household size | Upper limit of household income (the average income for the three months prior to the submission of application) |
| --- | --- |
| 1 | $11,000 or below |
| 2 | $18,700 or below |
| 3 | $22,360 or below |
| 4 | $26,100 or below |
| 5 | $26,880 or below |
| 6 or more | $29,400 or below |
Servicing districts include: Kwun Tong, Sham Shui Po, Wong Tai Sin, Kowloon City, Yau Tsim Mong, Tsuen Wan, Kwai Tsing (Kwai Chung), Sha Tin and Yuen Long (Tin Shui Wai).